Alex: Months after its original opening date, PortAventura has opened its doors this week with tons of new COVID-19 preventive measures. A light celebration of its 25th Anniversary that has been obviously cut down due to other important issues taking place right now. Let's take a look at the first day of the season!
---
– In the past, many of our images have been posted, featured, and shared on forums, social media platforms and websites around the web. We work hard to provide the coverage that we do, and we encourage our audience to share our content and use our images, BUT ONLY IF proper credit is given to thecoasterkings.com. Thank you! –
---
Even though PortAventura has been the last park to open in Spain, it was my first park of the year, so I was looking forward to ride coasters and spend a good day at a park, which I really did!
25th Celebration
This year is PortAventura's 25th anniversary, a fact noticeable all around the park thanks to decorations themed to the different areas.
Beyond that, all other events are canceled, hopefully postponed until next season where we could see a proper commemoration. One of the major issues has been the loss of all shows in the park until September.
The only entertainment available are photo ops with characters such as Cookie Monster and Abby Cadabby or Woody Woodpecker at the Far West stage, thus keeping a safe distance.
COVID-19 Preventive Measures
Before even accessing the park, a large tent has been set up for a temperature check. It's done while the security bag is in progress, so that way it's an almost seamless process for the guests.
Once inside, narrow streets have a one-way configuration in order to set up a visitor flow that avoids getting too close to other people.
In ride queues, PortAventura opted for painting dots every 1.5 meters / 6 feet. They rearranged the queue lines using old queue areas and screens in some cases where people can get close, such as Tomahawk's queue. I felt some queues didn't respected the distance and needed some screens here and there, I guess it will be a matter of time for the park to detect and work on these smaller issues.
Hand sanitizer (that smells kind of bad, I must say) is available all over the park. It is of mandatory use before boarding any ride, and available but optional on leaving. In stores, disposable plastic gloves are also a must.
The park has installed a one-way access at the toilets, as well as an automatic people counter that controls the capacity and shows through screens if it's ready for you to enter. Additional temporary restrooms have been added to some areas.
Rides disinfections are set three times a day, at least. The boarding stops for around 20 minutes and then the ride team proceed to disinfect gates, handrails, restraints and the objects guests are prone to touching.
https://twitter.com/PASpace_ES/status/1280908308875010048
Maybe the hardest rule to follow is the use of a face mask all day, even when at rides. The only moment you're allowed to take the mask off is when eating.
In restaurants, the surrounding tables are not available, and the employees guide you to a disinfected table. On rides, they fill every other row.
Finally, the park has created a "COVID Team": employees walking around the streets and queues of the park whose goal is to make sure all guests execute these measures, as well as providing information about the rules set by the park.
A Day at the Park: A 2020 Experience
These measures have a strong effect on the park's experience. It might be the most atypical theme park visit ever! My day at PortAventura felt a little odd… Let me explain.
The most noticeable thing in the visit is how empty the park is, partly due to a 30% capacity restriction as well as being the opening day. I guess that as days go by, when people know the park is open and are encouraged to visit, it'll look a bit different. The fact that there are no shows running and lots of restaurants closed also diminishes the theme park experience PortAventura is known for.
I must recognize that wearing the mask all day is kind of tedious. It gets wet at water rides, it's annoying to wear at coasters (though it doesn't fly away) and now in summer, it makes your mouth area sweat even more. I would appreciate, as seen on Orlando parks, that some mask-free areas are set up. Now that shows are not running, the Polynesian theatre is the perfect area for this, don't you think so?
If you love riding attractions, you'll be happy as the low crowds make a 1-day visit riding everything totally viable. Though the waiting times at the screens around the park stated 2h at some points on major rides, the truth is that the longest queue we did was a 50-minute wait on Shambhala, and that's including a 20 min major disinfection as you've seen above.
But if I have to emphasize a positive thing is the attitude of all the employees. The PortAventura team was extremely helpful, motivated, aware of the situation and even with face masks, you could see smiles underneath them. They really passed all that excitement about the park being open to the guest, and you could truly feel it. BRAVO!
Conclusions
Overall, the measures set by the park are pretty good, they did a good job and honestly, I felt safe by following them. The main difficulty and the most important variable here are: PEOPLE. Some people will disobey rules, will retire their mask and will get close to you at queues. Despite the great effort of the park's "COVID Team", unfortunately there are people who are going to keep doing whatever they want when the employees turn around.
No matter how good the park measures are, it's up to the people to respect and follow them so please, if you don't think you can follow the rules, don't expose yourself and the others and stay at home. We're lucky the parks we love are finally open, so we must appreciate that and act accordingly to the situation we're all going through.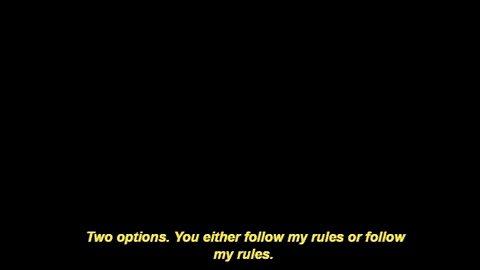 ---
Thank you for reading our PortAventura report! We recently visited other European parks where we talk about their novelties and Covid-measures: Efteling, Walibi Holland, Bellewaerde or the new hotel at Parc Astérix. Also check out our visit to Frontier City!